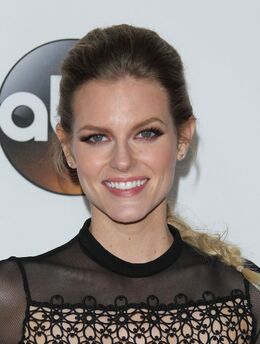 Chelsey Crisp
is the actor who plays
Honey
in
Fresh off the Boat
.
Biography
Chelsey was born and raised in Phoenix, Arizona. At age 18, she moved to Los Angeles to attend the American Academy of Dramatic Arts. After graduating, she studied Shakespeare at the British American Drama Academy in Oxford, England. Since then, she has continued her studies with Steppenwolf West, Stan Kirsch Studios, Carolyne Barry Creative and the Upright Citizen's Brigade.
She loves improvisation and performs in several troupes in LA. She also enjoys travel and has been to Canada, Mexico, Europe and Asia. In 2010, she spent the year living in South East Asia as a Show Director for Universal Studios Singapore.
Trivia
Chelsey eas nominated for an AriZoni Theater Award of Excellence for her performance as "Lily" in The Secret Garden at Vagabond Youth Theater.
She studied Shakespeare with Ben Kingsley and Alan Rickman at the British American Drama Academy in Oxford, England.
As an avid animal lover, Chelsey has worked with exotic wildlife such as orangutans, desert foxes and Burmese pythons.
Ad blocker interference detected!
Wikia is a free-to-use site that makes money from advertising. We have a modified experience for viewers using ad blockers

Wikia is not accessible if you've made further modifications. Remove the custom ad blocker rule(s) and the page will load as expected.