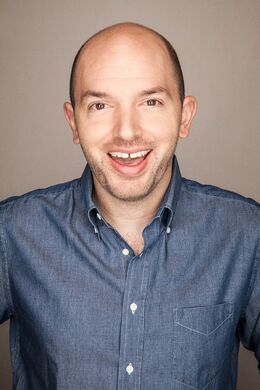 Paul Scheer
is the actor who plays the recurring role of
Mitch
in the ABC comedy series
Fresh off the Boat
. He is also known for his roles of Andre in The League, Andrew in Piranha, Little Pete in School of Scoundrels, and the voice actor for the Camera Man in Escape from Planet Earth.
Biography
Paul Scheer was born in Huntington, New York and graduated from New York University where he majored in Communication and Education.
Ad blocker interference detected!
Wikia is a free-to-use site that makes money from advertising. We have a modified experience for viewers using ad blockers

Wikia is not accessible if you've made further modifications. Remove the custom ad blocker rule(s) and the page will load as expected.