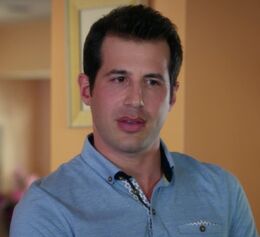 Randy
is a guy who appeared in the episode
Fajita Man
. He and his boyfriend Andy were looking for a house to move into and Jessica was helping them with that. She helped them rebel against Ashley Alexander's Real Estate because of how ridiculous their company was and helped them find a better deal by herself, lading herself a career as a relater.
Ad blocker interference detected!
Wikia is a free-to-use site that makes money from advertising. We have a modified experience for viewers using ad blockers

Wikia is not accessible if you've made further modifications. Remove the custom ad blocker rule(s) and the page will load as expected.