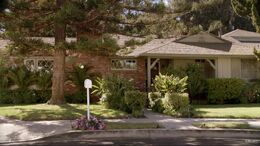 The Huang House
is the house that is home of the Huang family. It's their new home in Orlando and it's in between the homes of
Dave
and
Nichole
.
It has 2 floors, 3 bedrooms (1 for Louis and Jessica together, 1 for Emery and Evan which they share a bunk bed and 1 solely for Eddie).
It is one of the 2 primary settings of the series, the other being Cattleman's Ranch Steakhouse.
Ad blocker interference detected!
Wikia is a free-to-use site that makes money from advertising. We have a modified experience for viewers using ad blockers

Wikia is not accessible if you've made further modifications. Remove the custom ad blocker rule(s) and the page will load as expected.