The Pancultural Seasonal Entity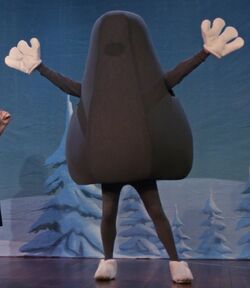 Name
The Pancultural Seasonal Entity
The Pancultural Seasonal Entity or Panny for short, is the mascot for the Palms Elementary School play. It is a character who is supposed to not express any resemblance of Christmas, for being too affiliated with Christianity. It has no gender, religion, race, etc. It is considered all things because it it nothing. It appeared in the episode The Real Santa.
Because of how terrible of a character he was, the angry crowd beat Panny up in the parking lot.
Ad blocker interference detected!
Wikia is a free-to-use site that makes money from advertising. We have a modified experience for viewers using ad blockers

Wikia is not accessible if you've made further modifications. Remove the custom ad blocker rule(s) and the page will load as expected.